Published: December 21, 2021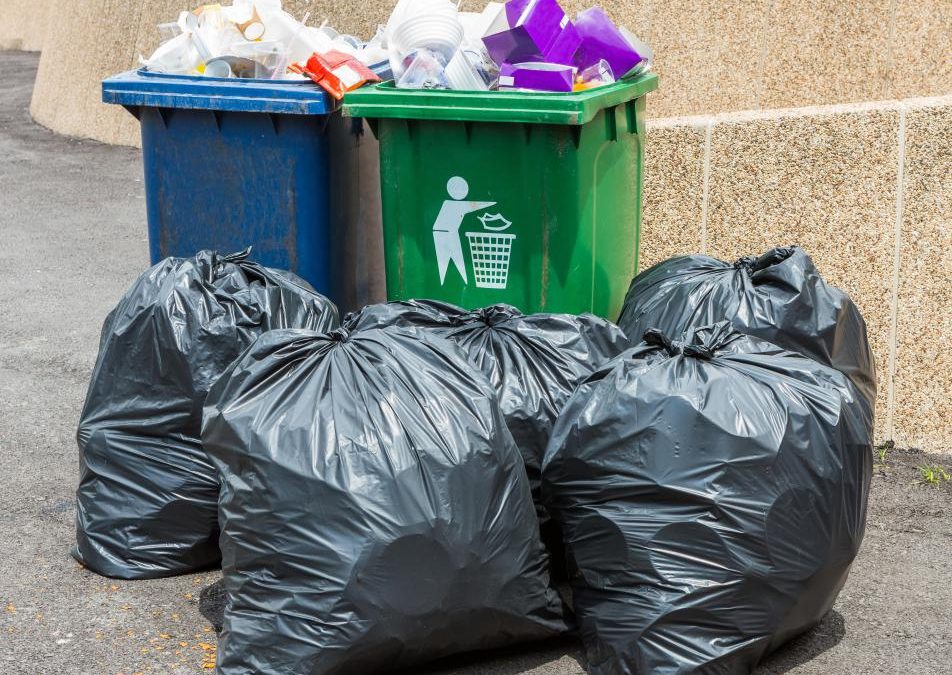 Waste refers to items that have reached the end of their useful life, have been abandoned, or have no economic value to the owner or organisation. However, as we know, anything discarded as waste may be useful to someone else. Using the appropriate recycling technology and equipment, a considerable portion of commingled garbage can be separated, repurposed, and reused.
Many items in the waste stream can be recycled for reuse or even converted to energy when collected by a waste collection service provider. The materials and products that are collected are no longer considered 'waste', but rather recycling. Recycling includes re-processing, where items are processed and used to produce new items of the same material, such as crushing glass bottles for use as road base.
Working closely with you
When it comes to rubbish collection – we have a plethora of solutions available to you. Our wheelie bins come in a variety of sizes, making waste removal and collection straightforward for both homeowners and businesses. Wheelie bins are made of lightweight plastic and can be easily relocated whenever and wherever they are needed. Solo's waste collection services range from personal household bins to bulk bins for use in community areas and events, weekend markets, as well as industrial and construction sites.
However, not every recyclable material can be reprocessed, for example construction and demolition (C & D) waste, which includes concrete, rubble, timber, and metal. Where recycling or reprocessing is not possible, Solo's waste collection services take initiatives to recover energy from waste so it can be used in other initiatives. Solo Resource Recovery's transfer stations are consolidation points for waste collection where the waste can be aggregated, compacted, and loaded onto special purpose, long-haul vehicles, or freight containers, for disposal.
Using alternative waste technology (AWT)
The use of Alternative Waste Technology (AWT) by Solo Resource Recovery typically recovers dry recyclables and treats organic waste by fermentation or other processes. Our rubbish collection and waste management services are designed to sort and process the waste using a variety of mechanical, biological, and thermal technologies. Solo ensures that any material that cannot be reused, recycled, reprocessed, or recovered for energy is treated in such a way that minimises environmental and health hazards.
Minimising the environmental impact of high-volume waste output
Solo Resource Recovery's rubbish collection services will assist you in reducing the environmental effect of your high-volume waste output, from general waste and construction and demolition waste to liquid waste and hazardous waste. Hazardous waste is defined as any waste that poses an immediate threat to exposed humans or habitats. Solo Resource Recovery offers the necessary equipment and qualified personnel to handle all hazardous waste collection and treatment difficulties a business can experience.
Solo Resource Recovery provides rubbish collection services for commercial waste, medical waste, construction waste, and more. Vacuum excavation, vacuum loading, waste transport, and subsurface engineering & maintenance are some of the specialised services available to various industries in Australia. Waste management technology for councils, and septic tank services are also available to households.
Most efficient service level for your waste management solutions
Solo Resource Recovery's recycling systems are designed to ensure that each component of the process is meticulously constructed to perform flawlessly as part of the overall process. Every single item of waste produced has some potential for reuse. Solo's advanced resource recovery technologies take every measure to harness valuable resources within them. By moving only truly non-reusable garbage to landfill, Solo Resource Recovery helps you save money, while also lowering your carbon footprint.
Businesses big and small, and residences in various parts of Australia can benefit from Solo Resource Recovery's expertise in developing customised waste management solutions. Once-off waste collection and rubbish removal services are also available to businesses and residences throughout Australia. Solo's waste collection services cover bulk, scheduled, on-call, and large and small cleanouts. Solo Resource Recovery will work closely with you to understand your waste collection and disposal requirements and will collaborate with you to create a plan that is most suited to your individual or business requirements.
Give us a call today on 1300 GO SOLO, or send us an enquiry here: www.solo.com.au/contact/