Published: June 21, 2023
For most of us, the humble household battery can be an item of confusion, when it comes to its end-of-life and how to dispose of it. What seems to be a simple and small object can cause all manner of problems later – if disposed of in the wrong way. You may not know, more than 450 fires across Australia have been linked to lithium-ion batteries, over the past 18 months! These fires have been tracked back to the unsafe disposal of batteries and hazardous waste, in your everyday household kerbside collections (red, yellow and green bins).
Solo Resource Recovery is launching its new battery recycling campaign, which promotes how to safely recycle these highly flammable and toxic materials.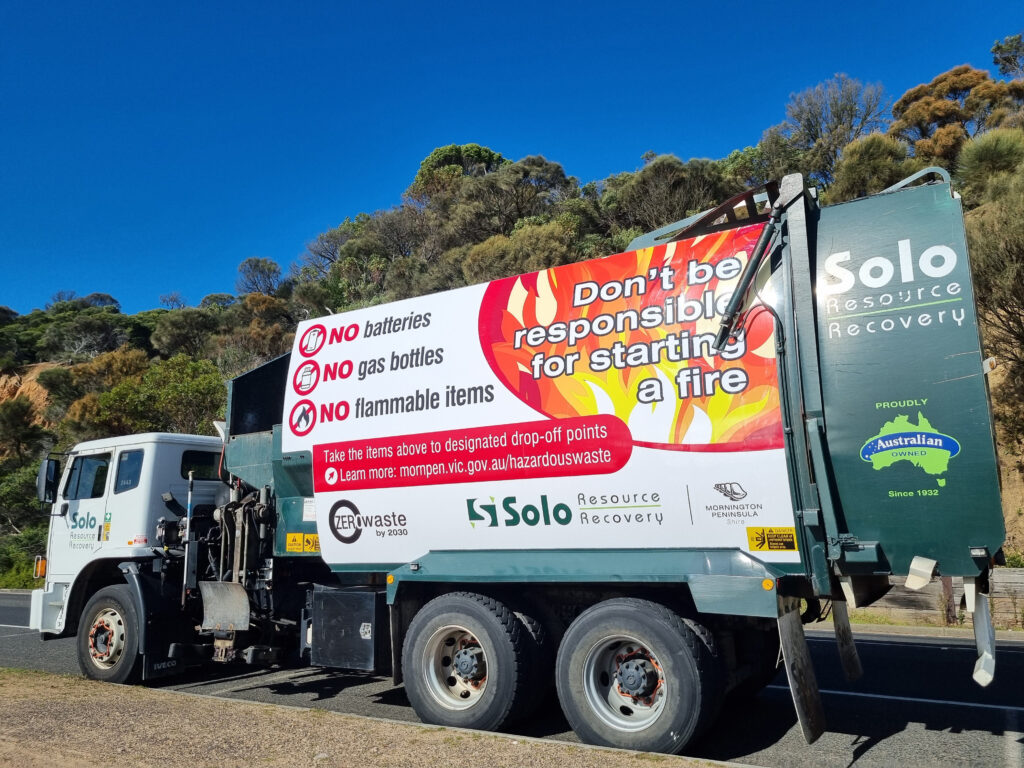 The message is clear – batteries, gas bottles, aerosol cans and other types of flammable waste should never be discarded in wheelie bin collection services and kerbside collection waste. These items can expose our collectors, the processors, and community members to very real fire risks.
Solo has also partnered with two of Australia's official battery stewardship programs, B-cycle and MobileMuster, in a new national campaign that shares the core message that "batteries need extra care, and by taping the terminals of used batteries with clear sticky tape, recycling these resources becomes safer". Free battery drop-off sites can be found across Australia with these programs.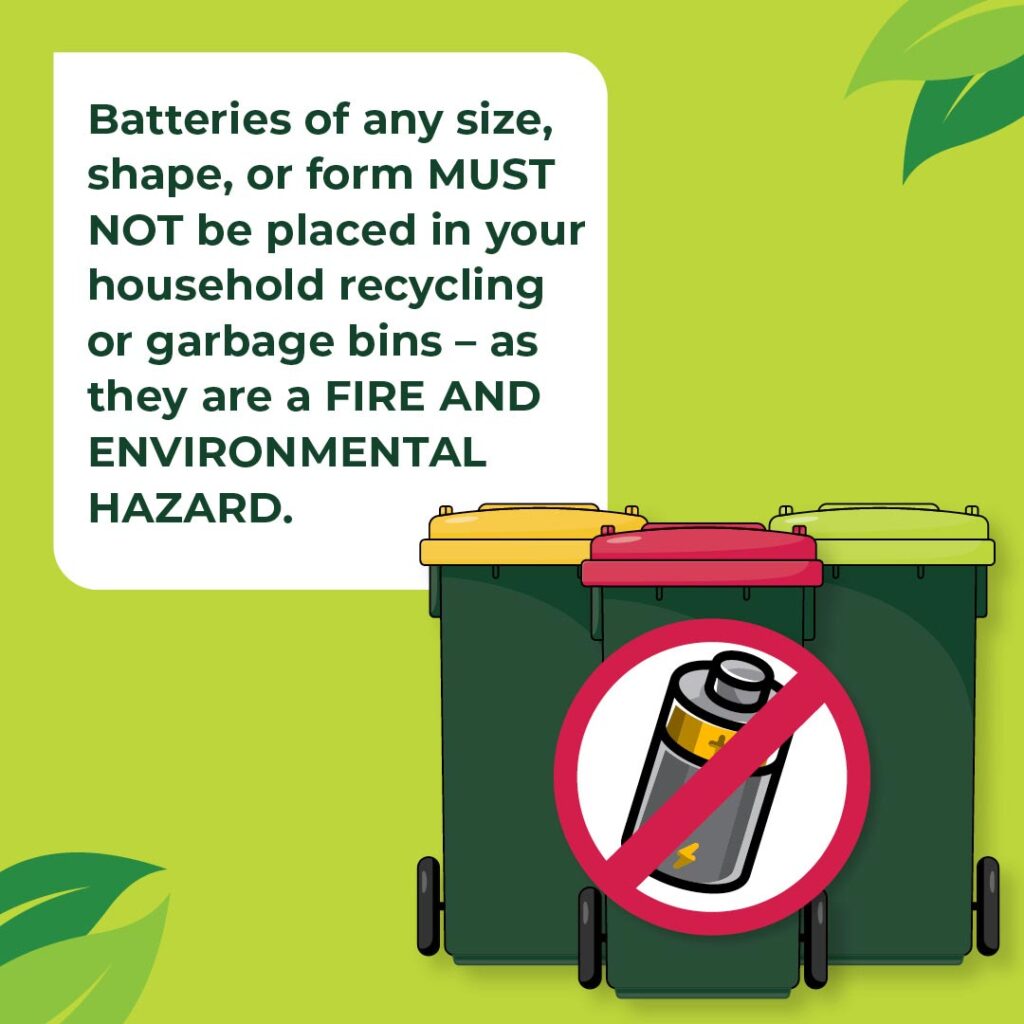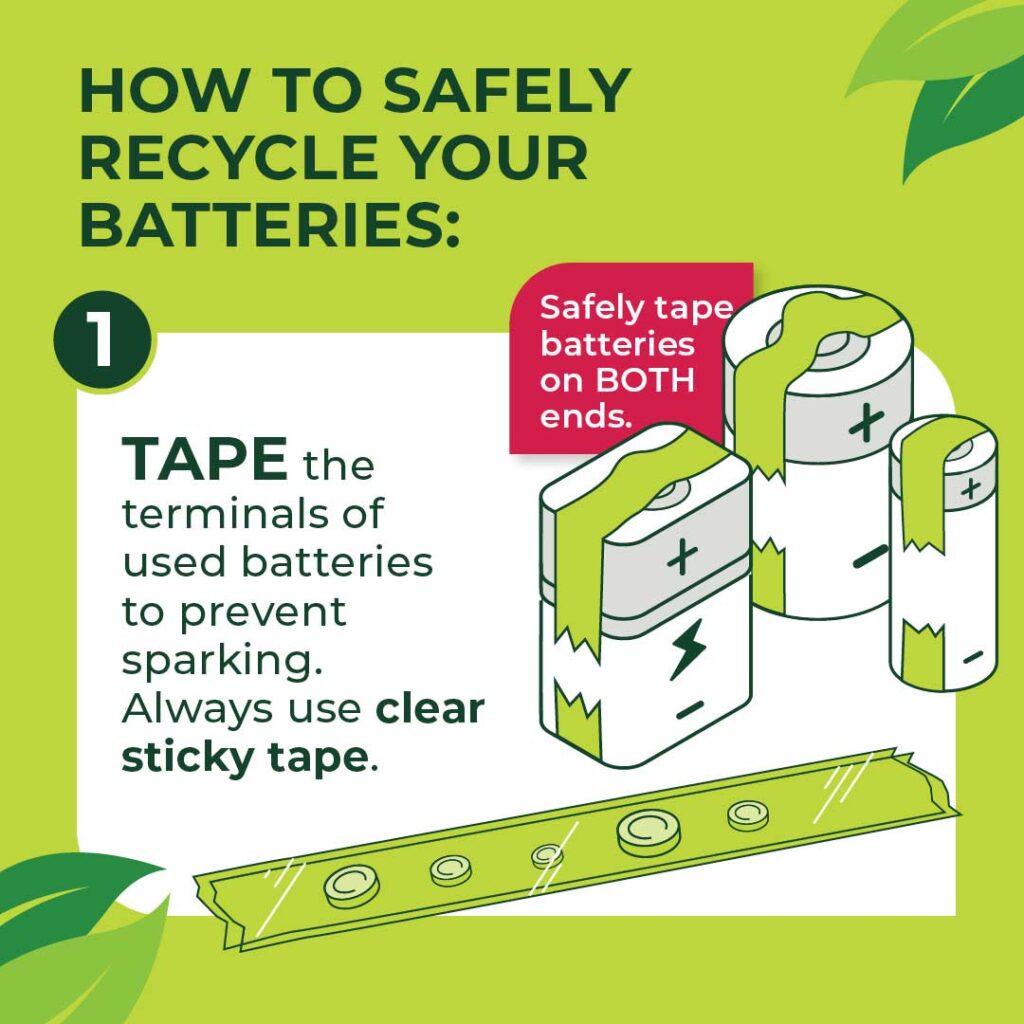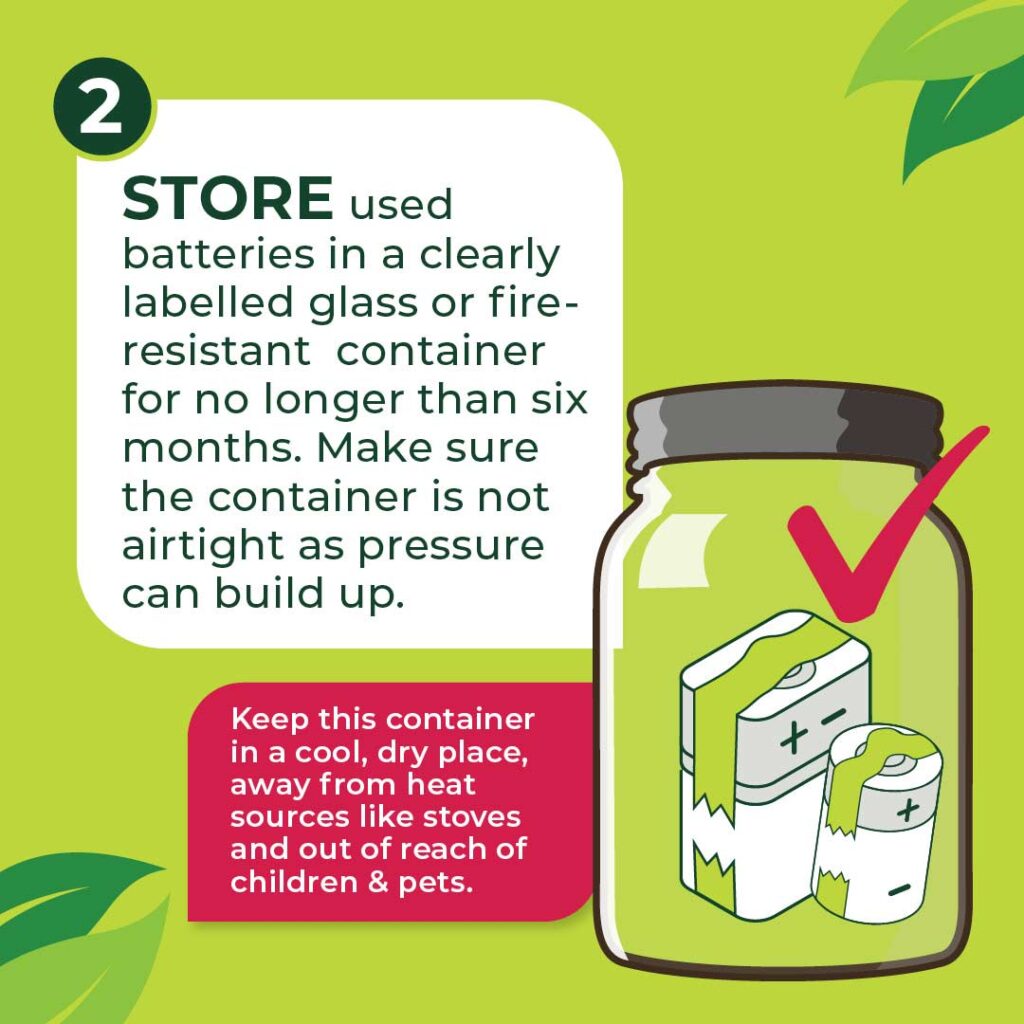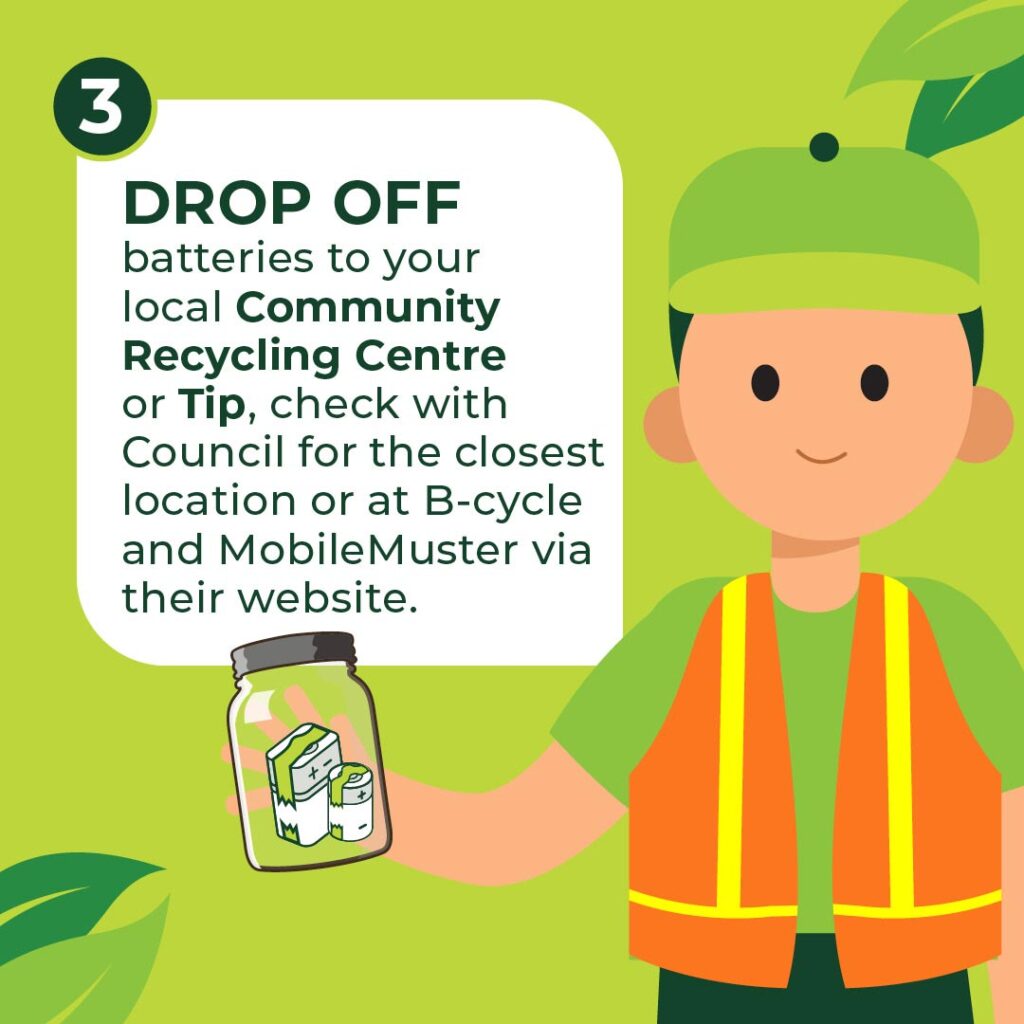 Contact your local Council for the address of Community Recycling Centres and Tips
that offer Hazardous Waste disposal and recycling.
The safe recycling of your batteries will prevent fires and environmental hazards.